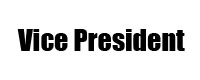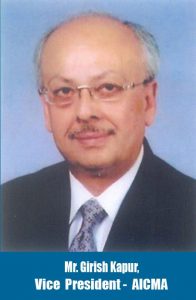 Shri Girish Kapur, VICE PRESIDENT OF AICMA ( Joint President, Atlas Cycles, Sahibabad (UP))
Mr.Girish Kapur, Joint President of Atlas Cycles (Haryana) Ltd, Sahibabad, did his schooling at the Modern School, New Delhi, B.Com (Hons) from Hindu College, Delhi University and MBA (Finance) from Faculty of Management Studies, Delhi University.
After taking over as Joint President of Sahibabad unit in the year 2003, Mr.Girish Kapur is accredited with providing a new vision, upgrading systems, infusing latest technology and spearheading a customer centric sales and marketing strategy.
Before moving to Sahibabad, Mr.Girish Kapur was looking after several critical functions at Atlas, Sonepat. His focus on providing a superior quality affordable product for the common man is well known in the industry. He also established Atlas Steel Tube Industries, Gurgaon, a unit which enjoyed a leadership position in its business segment at a Pan India level.
Mr. Girish Kapur is trustee of Dewan Harnam Das Memorial Trust and Sheila Kapur Memorial Trust. He was also the President of All India Cycle Manufacturers Association (AICMA) during 2008-09 and under his leadership the Association took several bold and noteworthy initiatives.
Spanning a career of over 3 decades, Mr.Girish Kapur has travelled widely in remote areas, which has helped him understand the dynamics of cycling business and market trends at the grass root level. He is well versed in the intricacies of India's regional diversities and consumer needs.
Sh Girish Kapur is Vice President of AICMA w. e. f 12 th Jan 2016 for two years period.