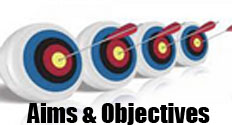 To disseminate "Cycle" related information to all the stakeholders.
To establish linkages and engage into advocacy and dialogue for the concerns of Cycle Industry.
To monitor and analyse Laws, Policies, Schemes, etc. concerning various aspects of Cycle Industry.
To coordinate with cycle parts manufacturers, dealers and all other stakeholders including cyclists for resolving the issues of Industry before any authority including Courts, Executives, Arbitration, etc.
To pursue Governments for promoting Environmentally Sustainable Transport Policy with inclusiveness of Non-Motorised Transport (NMT)and ensure adequate and a separate/ safe road infrastructure for Cyclists.
To promote innovations in critical components and superior materials through Government supported indigenous initiatives with foreign collaboration.
To assist in developing excellent human resource at three tiers (Engineer, Diploma and Certificate) courses and skill development for the Cycle value chain.
To develop expertise in critical areas like: resource efficiency and cost cutting, techno – economic tools such as Lean Manufacturing, ERP, Material audit, ISO Systems, etc.
To establish Association to Association collaboration, enter into MOUs with like Associations of foreign countries for promoting bilateral/multilateral cooperation in the areas of R&D, certification, testing, etc.
To develop knowledge base and to undertake specific studies on cycle issues in furtherance of the objectives of the Association by Expert Bodies / Consultants.
To promote sharing of best practices of the Cycle Industry within and outside the Association.
To develop Regulation, Bye-laws, Codes, Norms, Guidelines, etc. for fair, efficient and economical functioning of the Association.
To adjudicate, arbitrate and resolve disputes arising out of commercial transaction between members of the association,willing to abide by decision of the Association.
To receive subscription / funds, etc. from various legalised sources (Government and non – Government) and utilize it; engage requisite manpower; and acquire, hire, etc. property and avail other facilities/ services as needed for pursuing the stated aims & objects of the Association.
To do all such other lawful acts and things as may be conducive or incidental to the attainment of the above objects or any of them.
All the income, earning, moveable, immoveable properties of the Society shall be solely utilized and applied towards the promotion of its Aims and Objects set forth in the Memorandum of Association and no profit thereof shall be paid or transferred directly or indirectly by way of dividends, bonus, profits or any manner whatsoever to the present and past member of the Society or to any person claiming through any or more of the present or past member. No member of the Society shall have any personal claim on any moveable or immovable properties of the Society or make any profit, whatsoever by virtue of his membership.