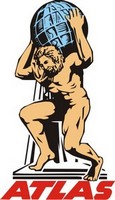 Atlas name is synonymous with the cycling revolution in India. Since its inception, Atlas, Sahibabad has enjoyed a position of eminence and leadership in the Bicycle industry. This was made possible because Atlas constantly strived to move ahead with never ending zeal, technological upgradations, backward and forward integration and user friendly innovations. Today, Atlas has earned not only brand loyalty but also millions of satisfied customers in India and abroad. This is corroborated by the fact that Atlas Bicycles are being used in several countries. Atlas always tries to access customer needs and add value to the product. By following a philosophy of continual upgradation and improvement, it has adorned a culture that embraces quality. The company has also been accredited with ISO-9001-2008 certification from British Standards Institution.
 OUR MENTOR
Following closely on the foot-steps of his illustrious father Shri Janki Das Kapur Ji, Late Shri Jai Dev Kapur worked hard to take Atlas to new heights of achievement year after year. He was pioneer in establishing, the Atlas Cycle Industries Ltd., Sonepat, way back in 1951 with completely indigenous know-how and expertise. Due to restructuring of the Atlas Group of Industries in 2003, Shri Jai Dev Kapur was appointed as the President of Atlas Cycles (Haryana) Ltd, Sahibabad (U.P), an ISO 9001-2008 certified company.
A firm believer in progressive management and scientific techniques, Shri Jai Dev Kapur led a number of Atlas export promotion delegations abroad. It is as a result of his efforts that Atlas has emerged as a leading exporter of bicycles and bicycles components. Today Atlas bicycles are being exported to several countries.
Presently, the management of Atlas, Sahibabad is being looked after by its Joint Presidents Shri Girish Kapur & Shri Gautam Kapur.