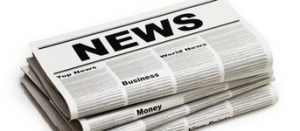 BICYCLE PATROLLING – DELHI POLICE INITIATIVE

4th EC MEETING AT TI CYCLES RAJPURA PLANT




30TH AGM OF AICMA AT LUDHIANA




Media Gallery: The Bicycle Excon – 8 – 9 December 2016: Chandigarh

1st ABA Meeting attended by President AICMA – Shri Pankaj Munjal

Pankaj Munjal, CCMD of Hero Cycles, made Honorary Member of the newly formed Asian Bicycle Alliance at the 25th China Cycle Expo in Shanghai

(ABA) was launched a day prior to the opening of 25th China Cycle Expo in Shanghai
ABA has been formed by cycle industry leaders to further promote cycle segment in the Asia region
Pankaj Munjal, Co-Charman & Managing Director of Hero Cycles was honoured at the founding ceremony of ABA in Shanghai
Industry associations of 10 countries including Russia have become members of the association

New Delhi, 7th May 2015:

Asian Bicycle Alliance, Asia's first association for cycle manufacturing industry, was launched at the start of 25th China Cycle Expo in Shanghai, China.
Cycle manufacturers' associations from 10 countries including India gathered at the founding ceremony of ABA. Mr Pankaj Munjal. Co-Chairman & MD of Hero Cycles, world's largest cycle manufacturer by volume, was representing the Indian cycle industry at the four-day event. Mr Munjal was felicitated at the event and was made the honorary member of Asian Bicycle Alliance.

Speaking about this newly formed association, Mr Munjal said, "This is the first time that industry associations from all over Asia are collaborating at such a large scale. We all aim to promote the growth of cycling industry in the region and encourage the free flow exchange of learnings and technology, underlining the importance of development and advancement of technology. I am sure this partnership would definitely benefit the Asian cycling industry the long run."

The aim of the alliance is to promote the growth of the cycling industry in Asia region and exchange of learning and technology. The members of the alliance include cycle associations from China, Taiwan, Turkey, India, Philippines, South Korea, Vietnam, Indonesia, Japan and Russia.

Other Reports

TI Cycles rolls out Belgian brand of premium cycles

(From left) Richard Craig Wittenberg, VP, Operations, Ridley Bikes; L Ramkumar, MD, Tube Investments; Joachim Aerts, CEO, Ridley Bikes; and Arun Alagappan, President, TI Cycles.

Cycling enthusiasts will now get chance to own a Ridley, a high-end, professional brand, with TI Cycles launching a specially made-for-India range.

TI Cycles formally launched the Belgian brand of cycles here following a 33-year licensing agreement between the company and Ridley signed last year.

Arun Alagappan, President, TI Cycles, said the India range of models will be available from June at a price range of Rs.25,000 to over Rs.80,000. It will launch 11 models including hybrids, mountain bikes and road bikes.

In addition, they will also launch a fleet of 14 models of Ridley cycles directly imported from Belgium priced between Rs.63,000 and Rs.7.8 lakh, including the Noah SL, the model that made a mark in the Tour De France, the 3,500-km cycle race. Ridley cycles won four stages in the multistage race.

The licensing agreement between the Murugappa Group company and the Belgian company looks beyond marketing to collaborating on developing bicycles for India. The objective will be to offer the performance of professional biking at Indian prices, he said.

L Ramkumar, Managing Director, Tube Investments, of which TI Cycles is a division, said the launch of the Ridley is in line with the evolving trends in cycling as enthusiasts look for improved performance matching professional cycling. Cycling clubs have proliferated in major cities and buyers are continuously looking for more. Joachim Aerts, CEO, Ridley Bikes, also unveiled a Helium SL, specially styled in the Indian tricolour, priced at Rs.6.75 lakh.

Aerts said Ridley is a technology-oriented company that looks continuously to innovate. In April, it will launch an open innovation centre, in which even companies other than in cycling will participate to provide technology that will upgrade performance.